Contact us using our numbers below
Industrial Rapid Roll Doors
Would your business benefit from fast-operating rapid roll doors? At Roller Shutter Sales, we manufacture, supply, and install wind tested to wind class 5 industrial rapid roller doors for a variety of applications across North West England.
View the gallery below to see some of our recent rapid roll door installations.
To order a made-to-measure rapid roller shutter, call us on 0800 328 9356, or email us at info@rollershutterservices.co.uk today.
Custom Rapid Roll Shutters
Large access points, such as warehouse loading bays, can be secured while still remaining accessible thanks to high-speed rapid roll doors.
You can quickly open and close your rapid roller shutter as frequently as you need, without compromising security and safety, or temperature, noise, and contamination control – ideal for high-traffic areas.
With our RAL powder painting service, you won't have to choose between function and aesthetic appeal, either. Not only will your new rapid roll door speed things up, but it can also improve the appearance of your premises.
Get in touch with the Roller Shutter Sales team to discuss your bespoke specifications and our professional rapid roller shutter installation services.
We will Beat Any Written or Online Comparable Quotation
Our Recent Rapid Roll Doors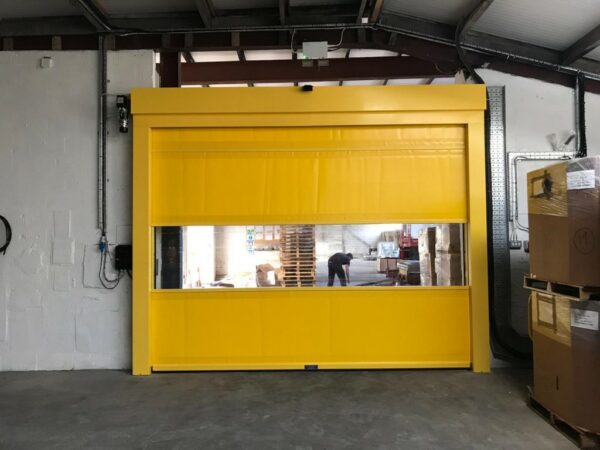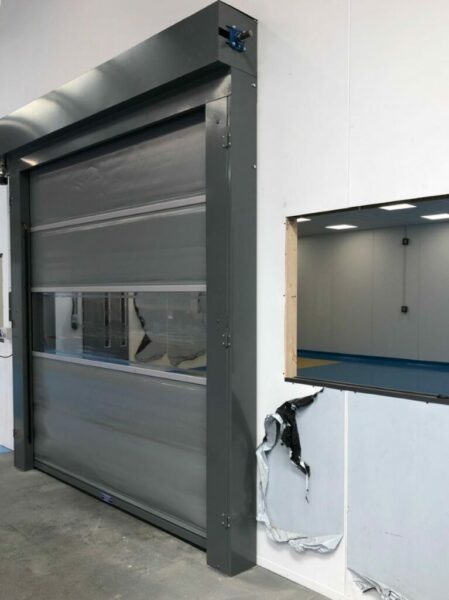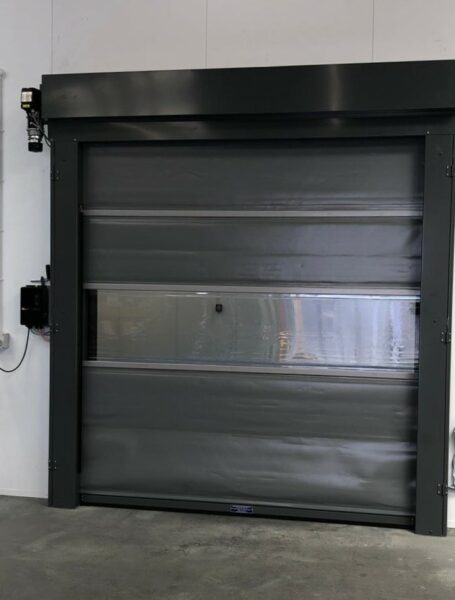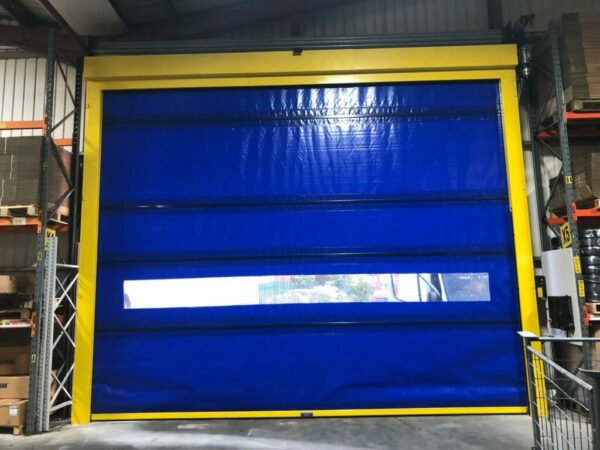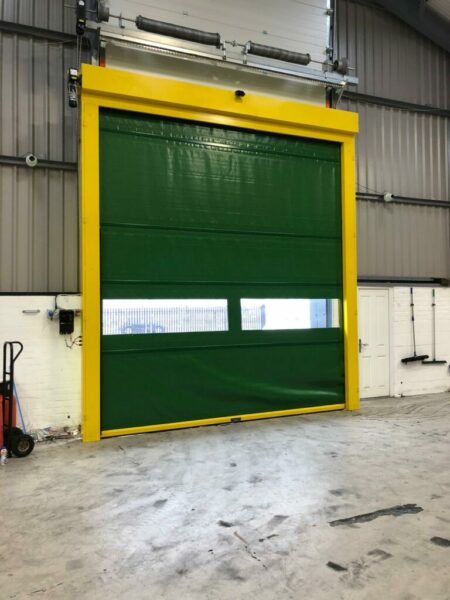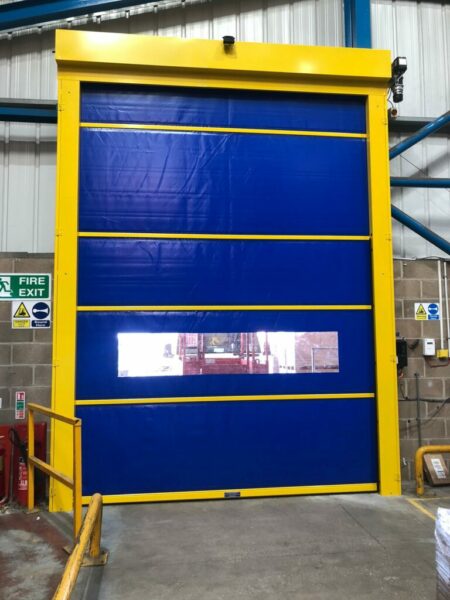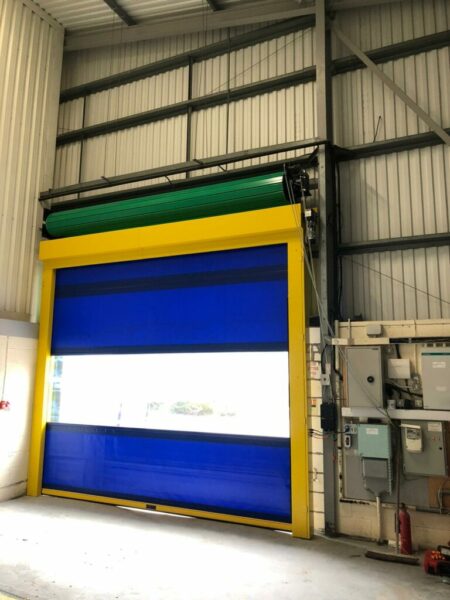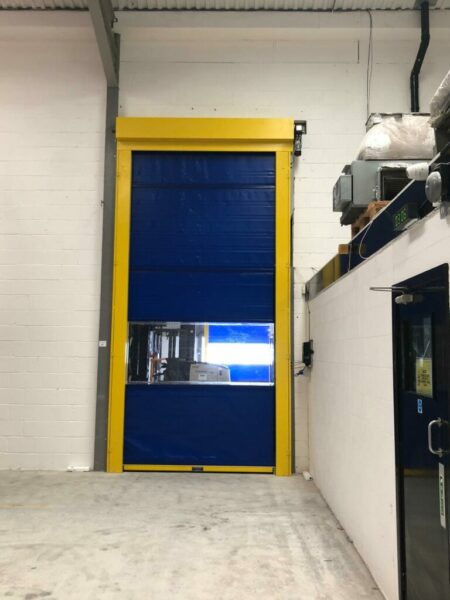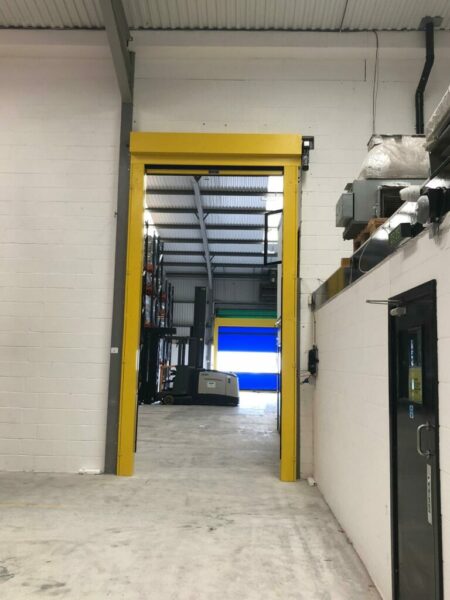 What can rapid roll doors do for you?
Rapid-closing roller doors provide a popular remedy to the problem of maintaining security and temperature/air quality without restricting access. Workers, visitors, and vehicles can enter and exit with minimal disruption.
The main benefits of fitting rapid roller shutter doors include:
Improved productivity – optimised workflow with less downtime
Reduced safety risks – fast and smooth closing with vision panels
Lower running costs – reduced energy use for shutters and heating
Better security – difficult for unauthorised personnel to sneak in
Why wouldn't you want to enhance your business with a highly efficient rapid roller shutter? We can manufacture and fit made-to-order shutters for a range of clients throughout the retail and logistics sectors and beyond.
To invest in rapid roll doors and make your operations faster and simpler, contact us today. We'll gladly discuss your options to find the best roller shutter solution for your business.
Premium Rapid Roller Doors
At Roller Shutter Sales, our rapid roll doors are manufactured to the safest standards – complying with BS EN 13241-1 and EC Directive 89/392 – so you can be confident in their quality.
We supply industrial rapid roll doors in dimensions up to 6m wide by 5m high, with a selection of superior features. These include:
IP55 control panel with emergency stop
IP55 or IP57 photocells to sense obstructions
PVC window panel to improve vision and lighting
Manual emergency mechanisms (pull-cord and rod)
Breakaway bottom safety edge (up to 4m wide)
Flanged tubular steel rotating drive shaft
Three-phase motor with electromagnetic brake
These twin-moulded shutters are constructed using polyester reinforced with tubular steel, providing resistance against winds up to 60km/h.
Our rapid roller doors can open or close at a speed of 0.8m a second, with remote control options available for additional convenience.
Sold on the benefits and premium features? Call or email us to order rapid roller doors from the experts at Roller Shutter Sales.
Why Not Speak To An Expert
Speak to an expert today for all the information you require. Contact Us using the form below.